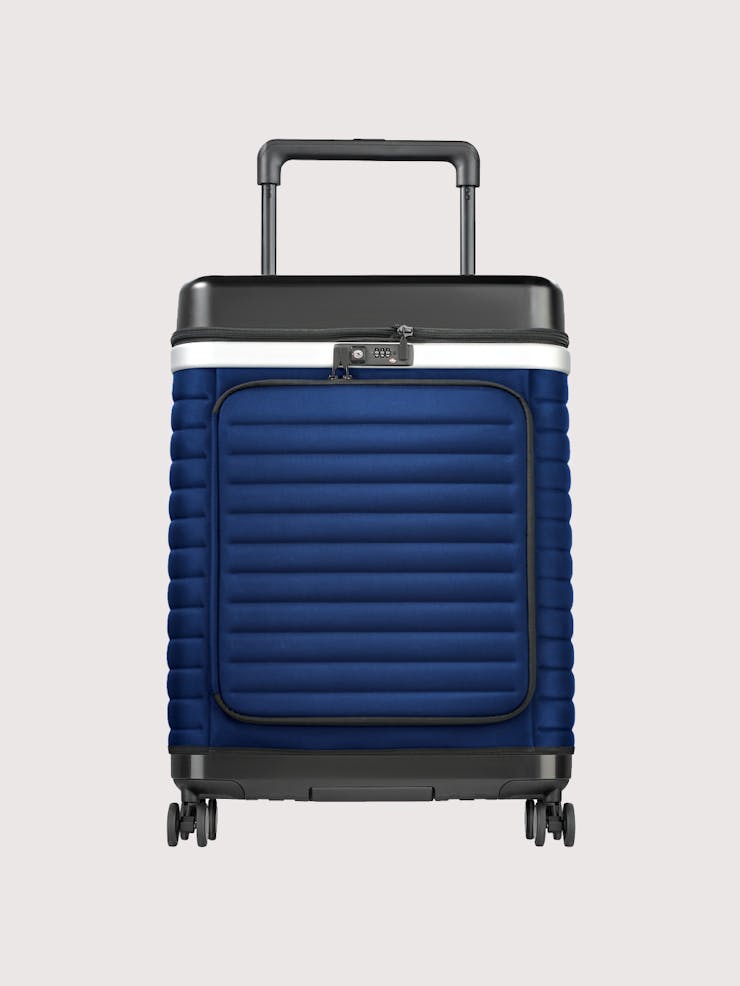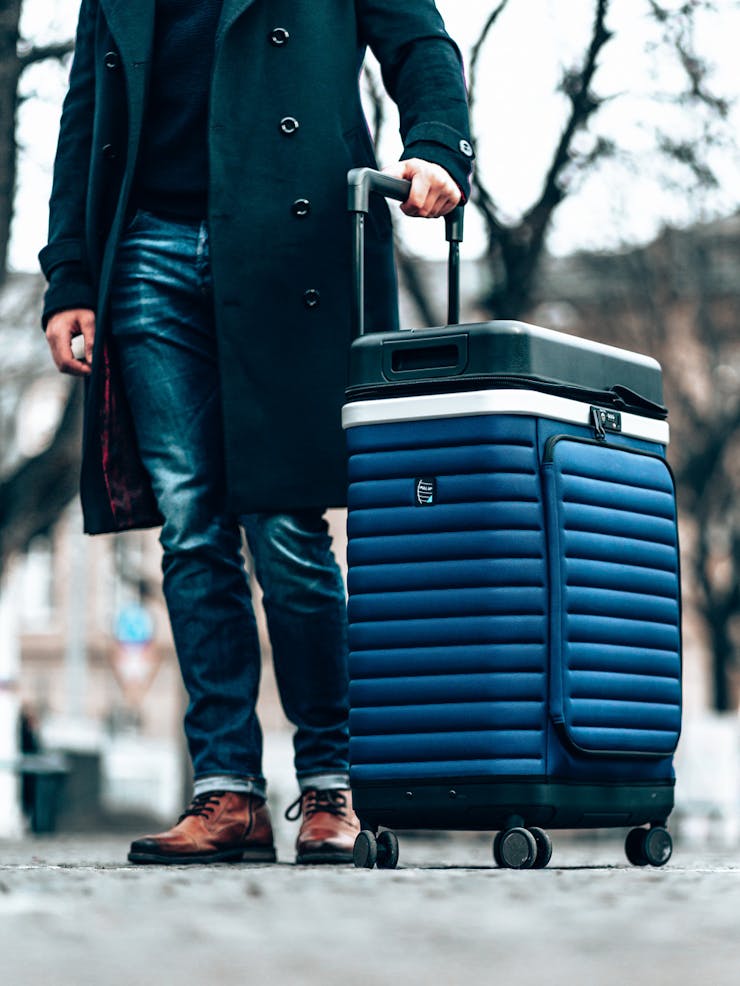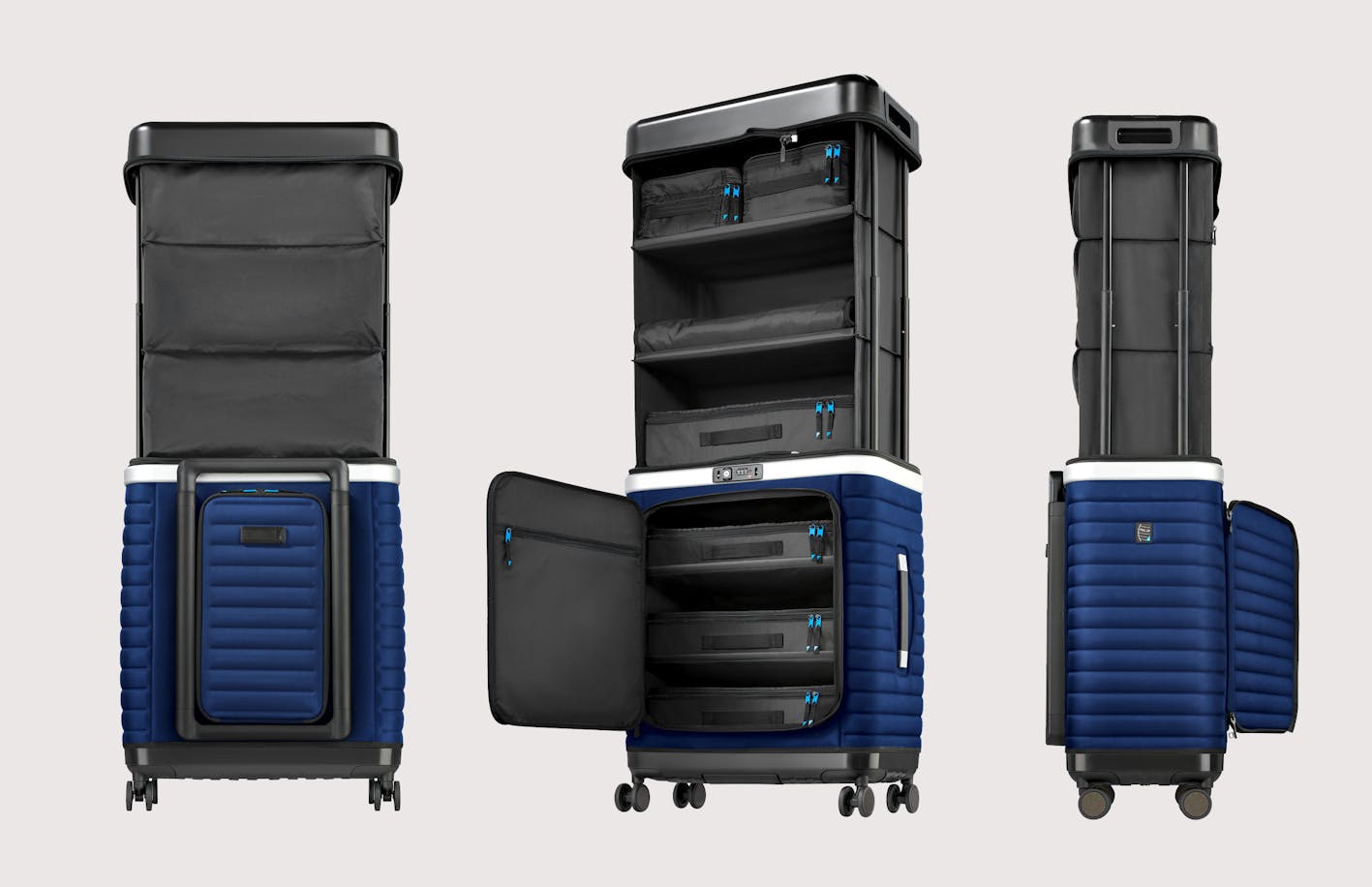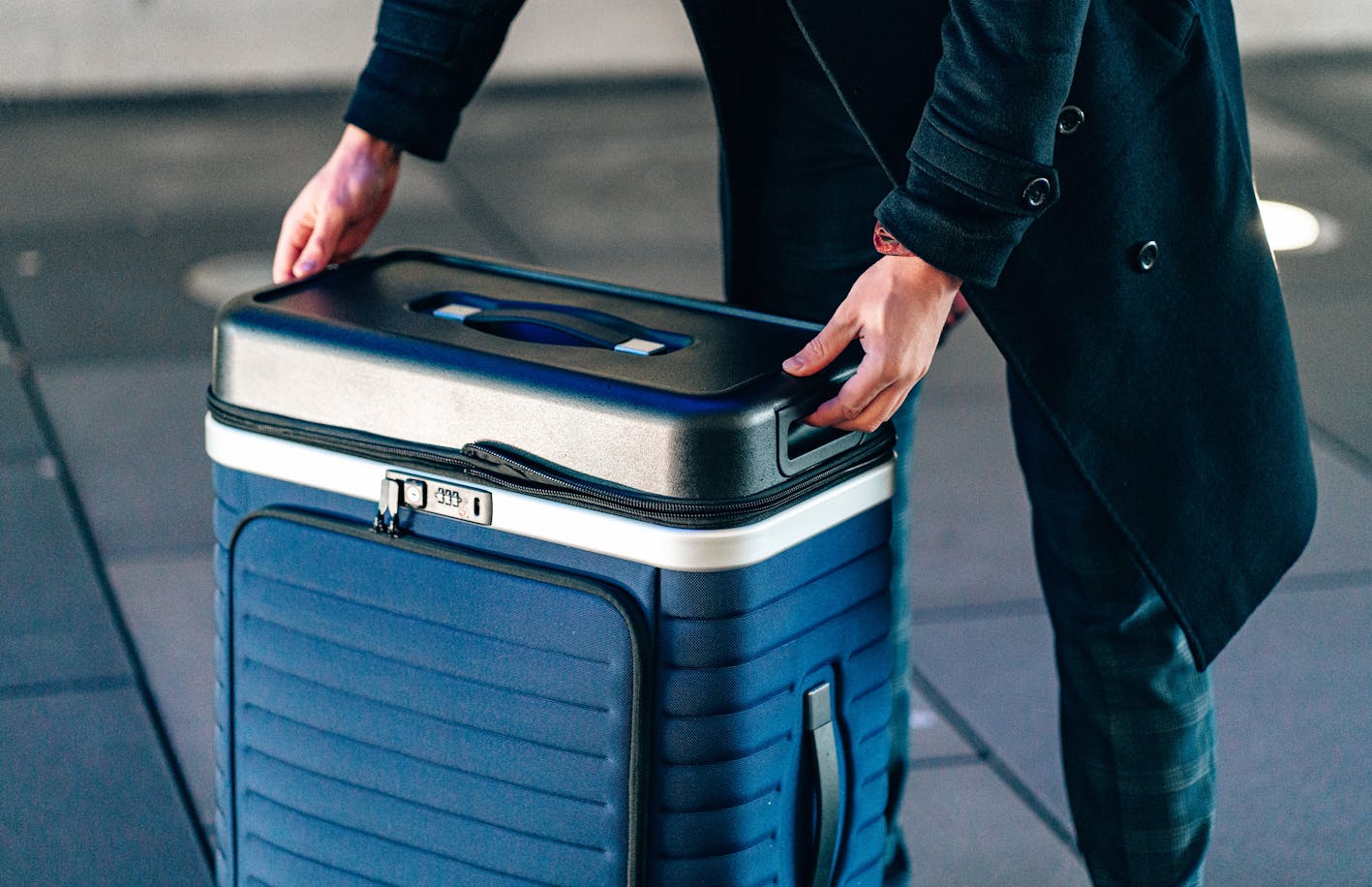 The Pull Up Suitcase
890 EUR
756 EUR
The amount will be charged to you in dollars.
Delivery time:
Germany: 1-2 working days
Rest of Europe: 3-5 working days
North America: 2-4 working days
The Pull Up Suitcase is a handy tool to help you organize any travel chaos. The collapsible suitcase enables you to systematically pack your clothes and personal items in separate compartments, which is the best way to guarantee that your trip is perfectly organized.
Details
Dimensions:
- Height x Width x Length: 75 cm x 57 cm x 36 cm
- Height (extended): 130 cm
- Weight: 8,6 kg
- Volume: 86 l
Material:
From extremely robust polycarbonate to waterproof and durable nylon and polished metal zippers, each material is carefully selected by us to ensure nothing but the best quality for you.
- Top Part: Polycarbonat
- Bottom Part: Polypropylen
- Outside: 1680-Denier-Nylon
- Folding Shelf: Nylon
- Wheels: Polypropylen / PA-6 / TPE
- Zipper: YKK metal zippers
Scope of supply
- Pull Up Suitcase
- 8 packing cubes
- Dust cover
- Instruction manual, brand book, warranty card
Warranty & recall policies
You can return the Pull Up Suitcase within 14 days of receiving it without giving any reason.
The Pull Up Suitcase comes with the following warranty:
- 2 years warranty from the date of invoice.
- The guarantee covers all technical manufacturing defects
- The guarantee is invalid if the case is not used in accordance with the operating instructions.
s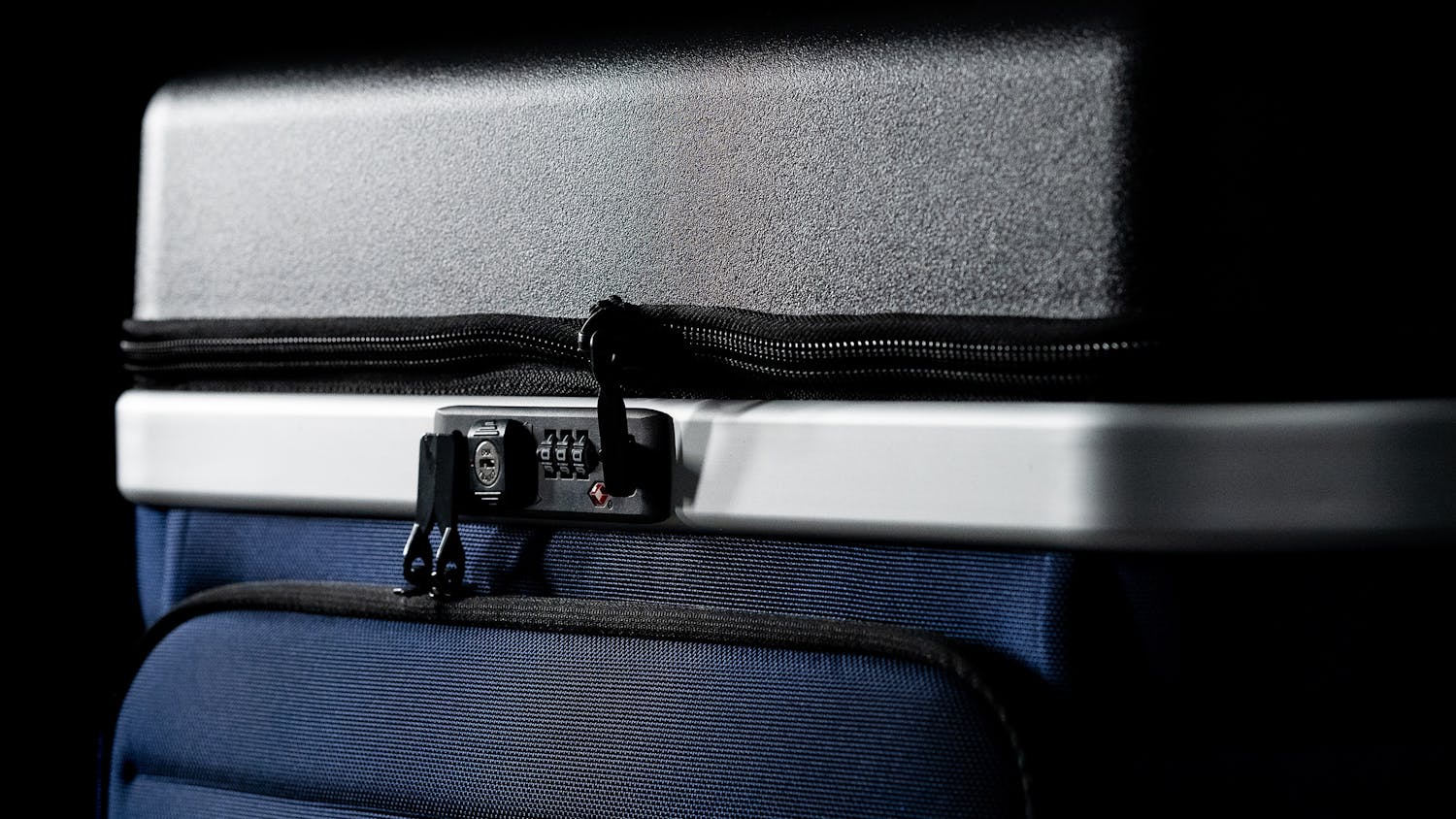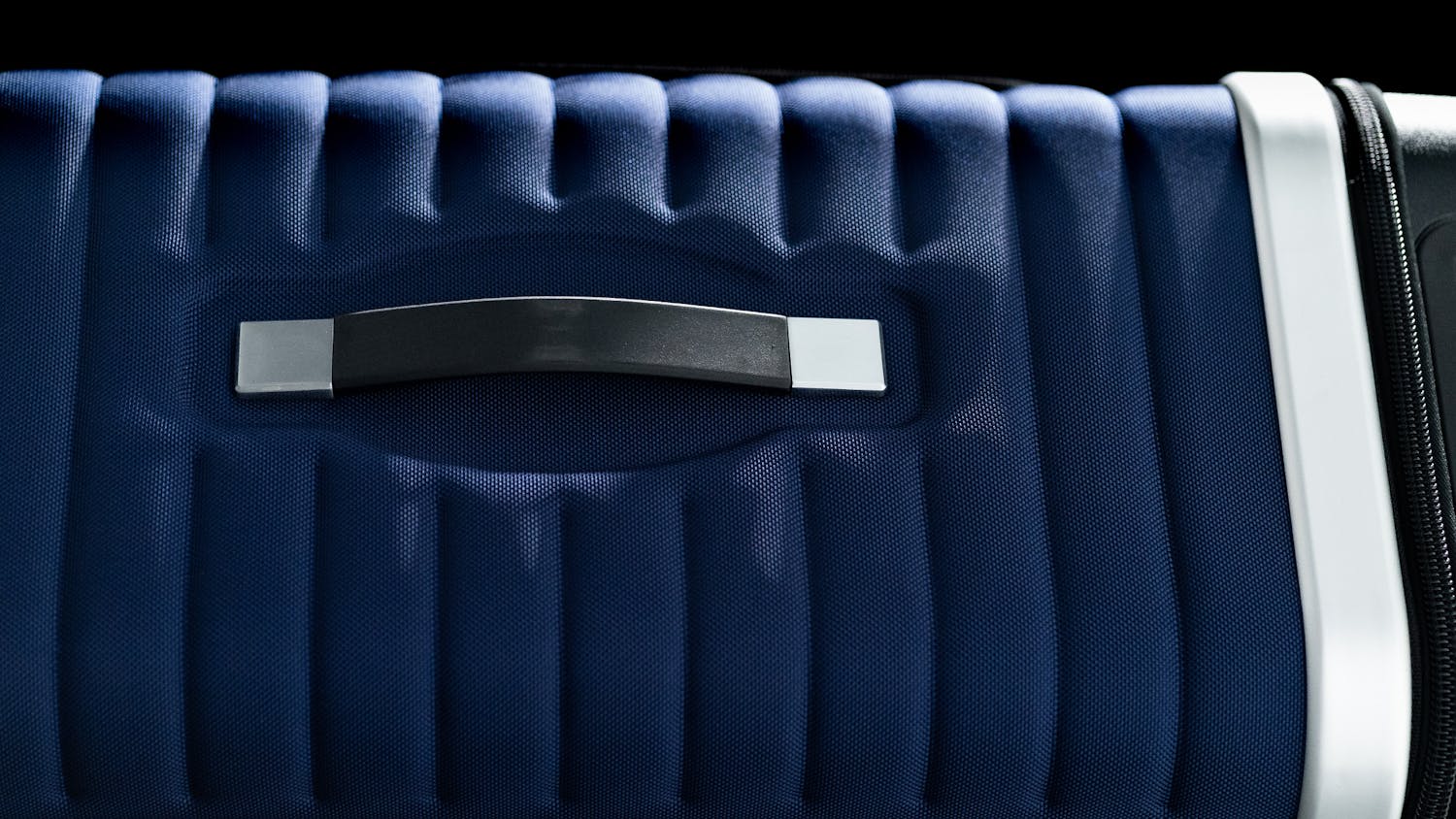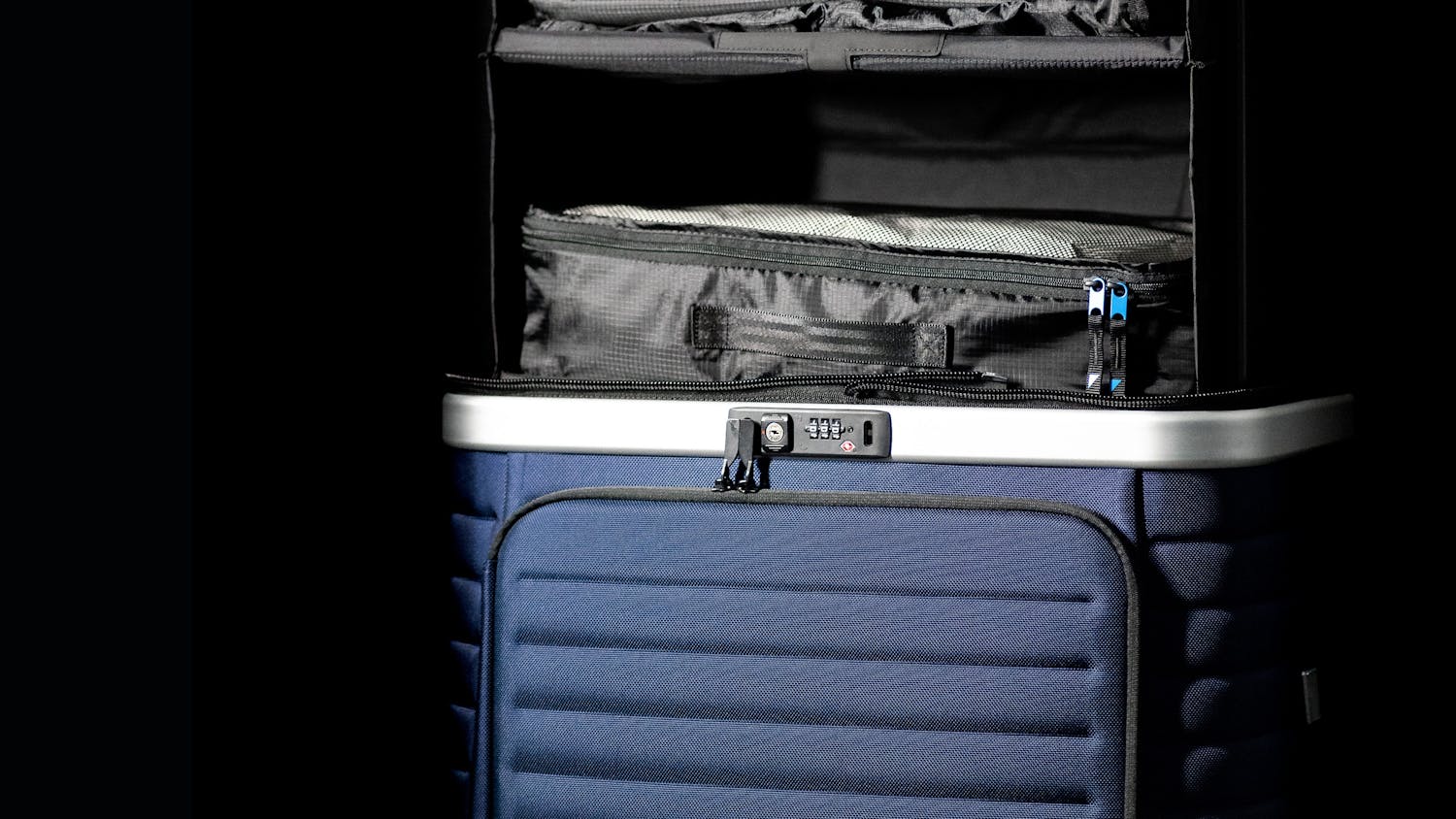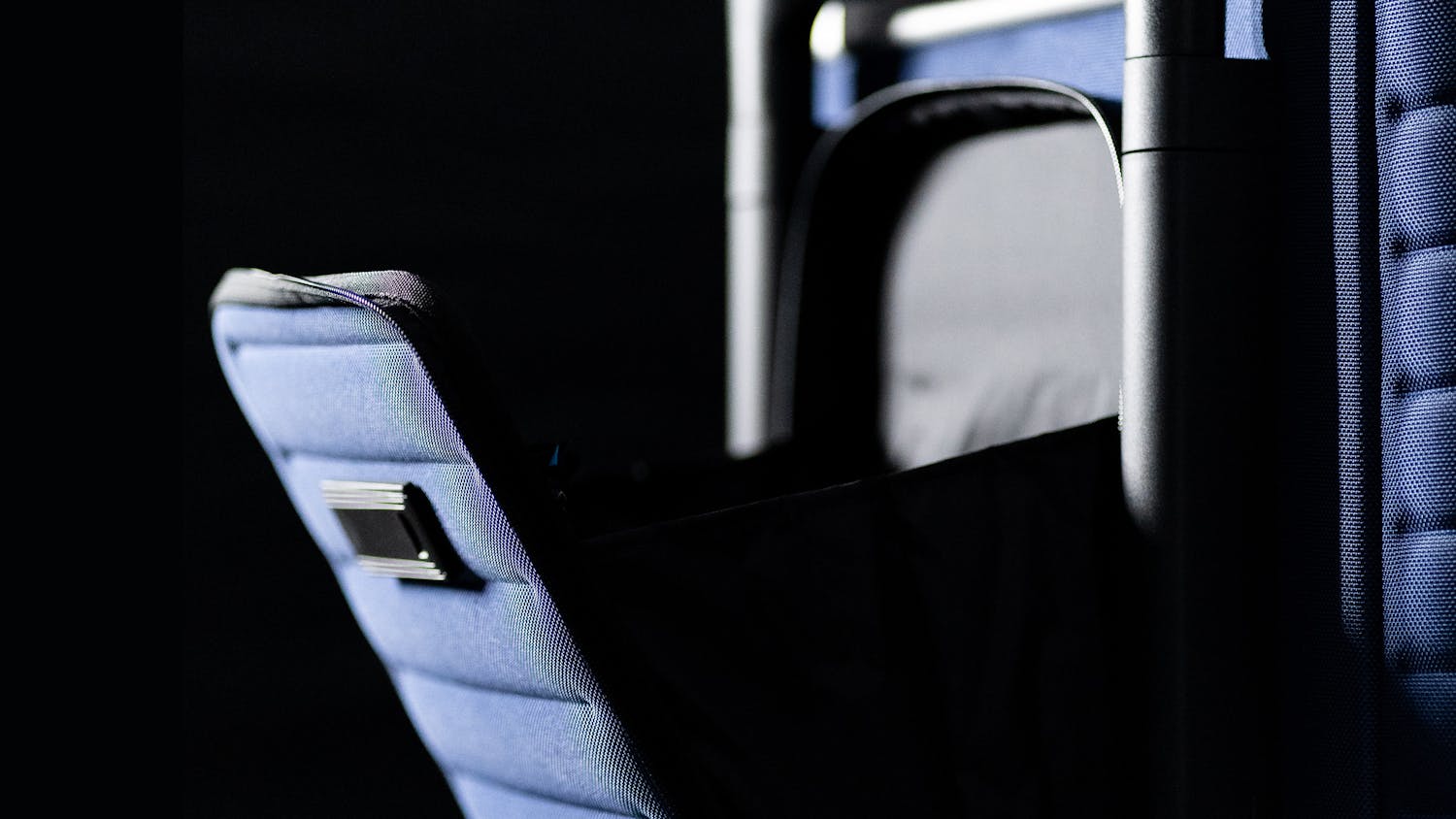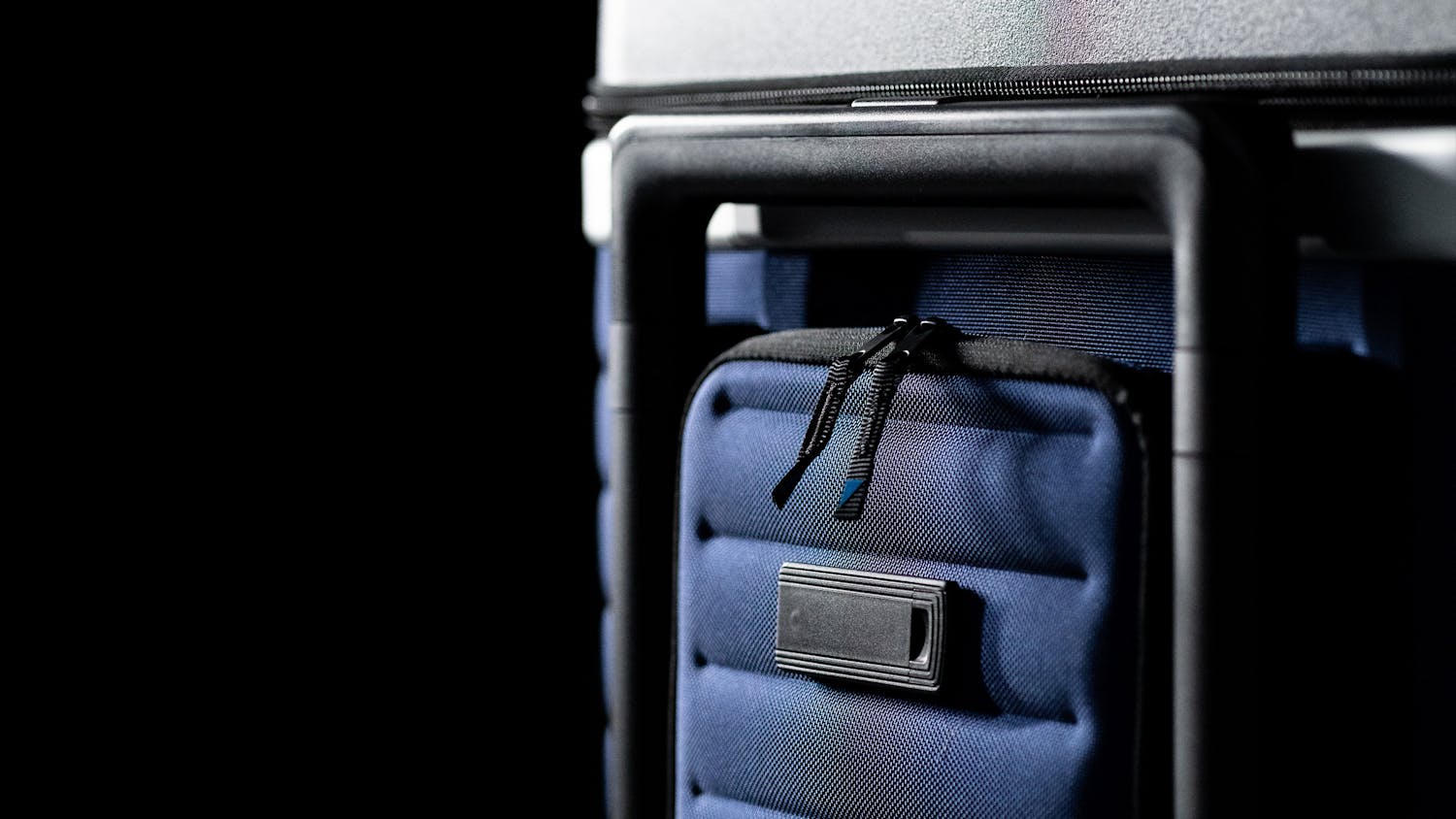 The packing cubes. Fun and order you suitcase.
With the right packing cubes you can be sure that you are well prepared. The Pull Up Suitcase comes with 8 sophisticated packing cubes in different sizes. Socks, shirts, shoes, suits, toiletries and accessories are all in the right place from now on.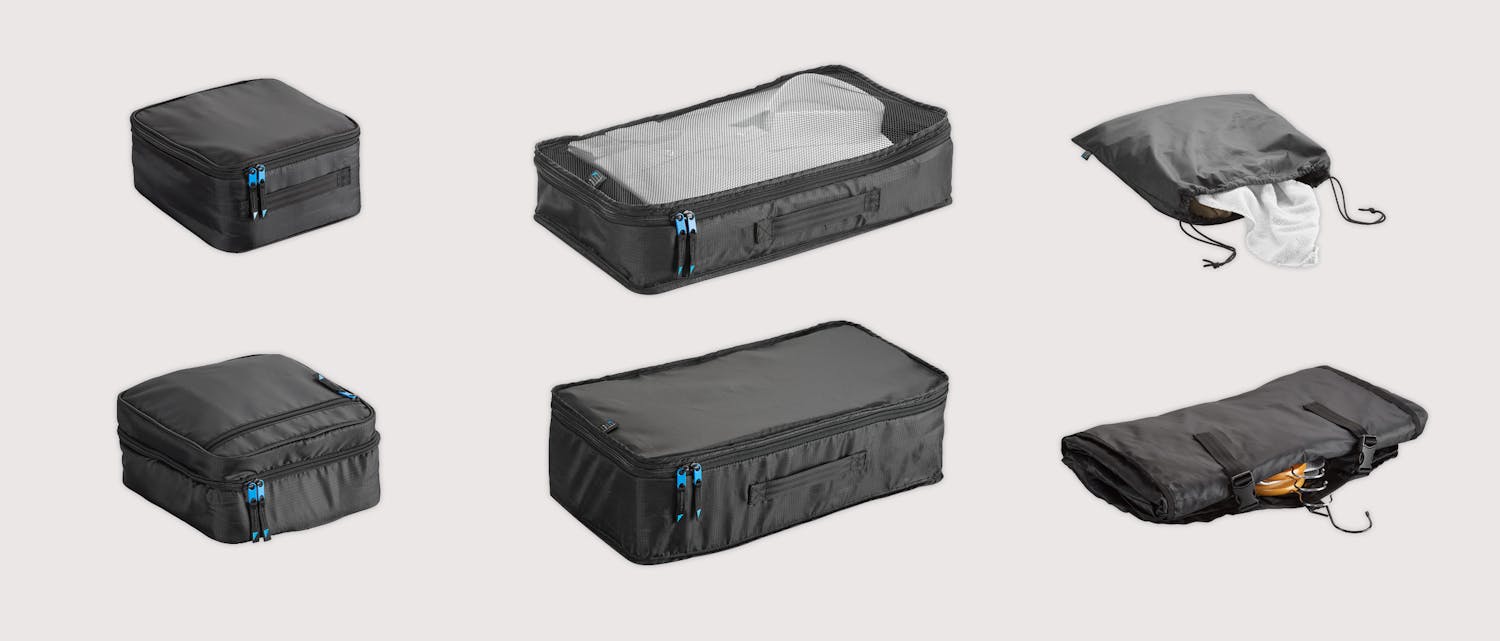 Important Features.
Designed for travel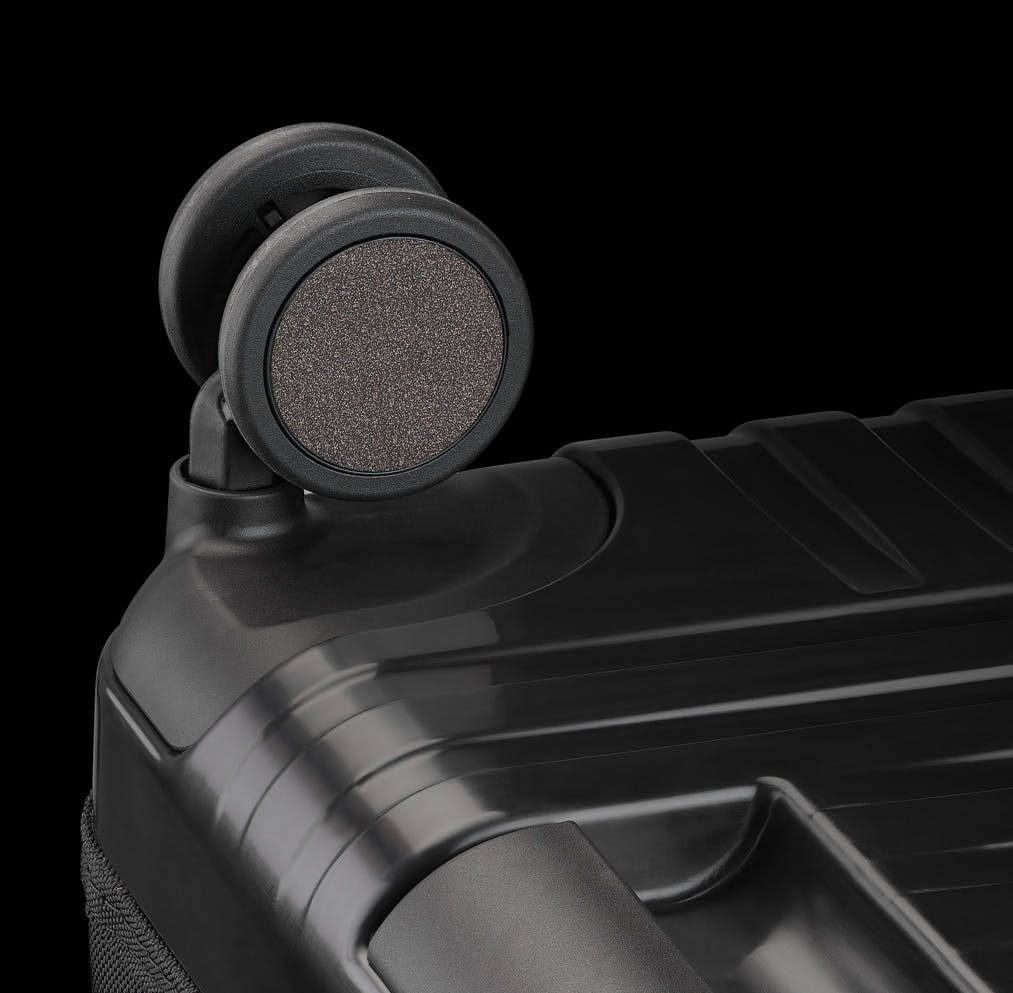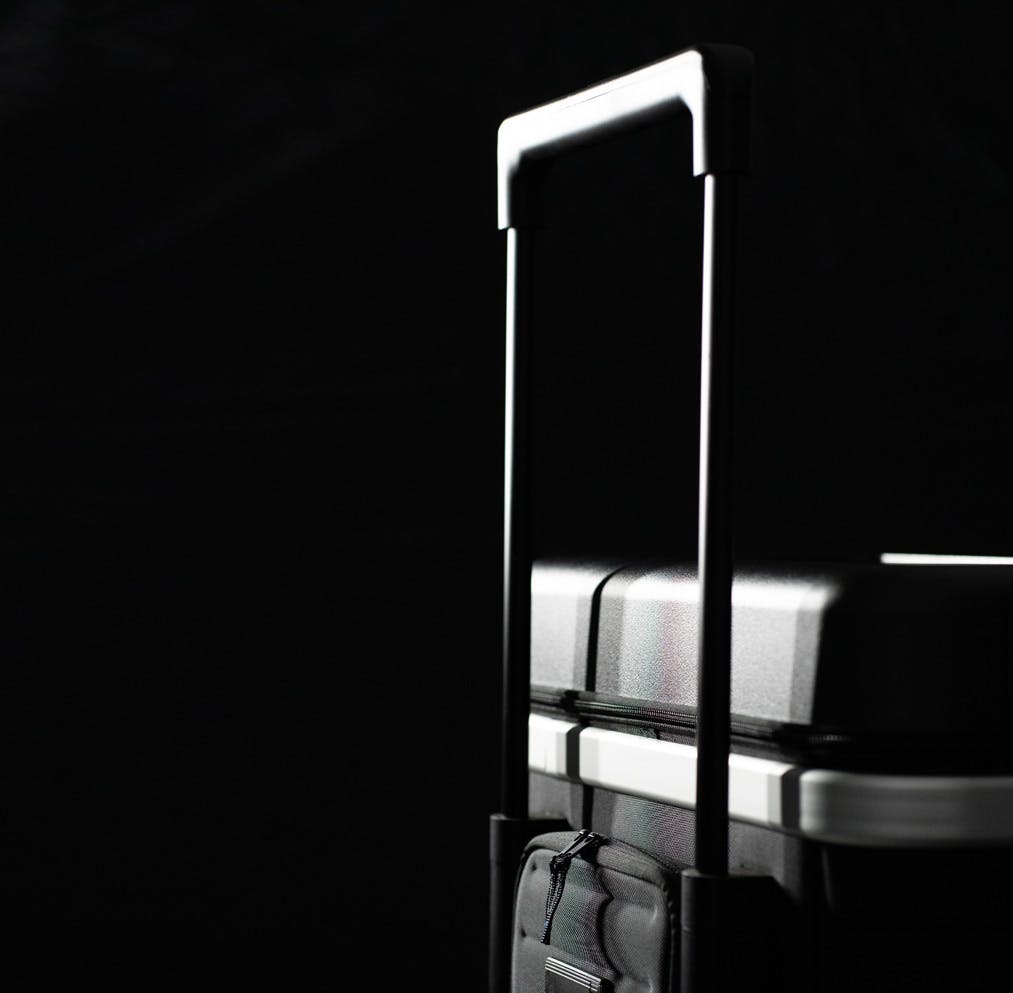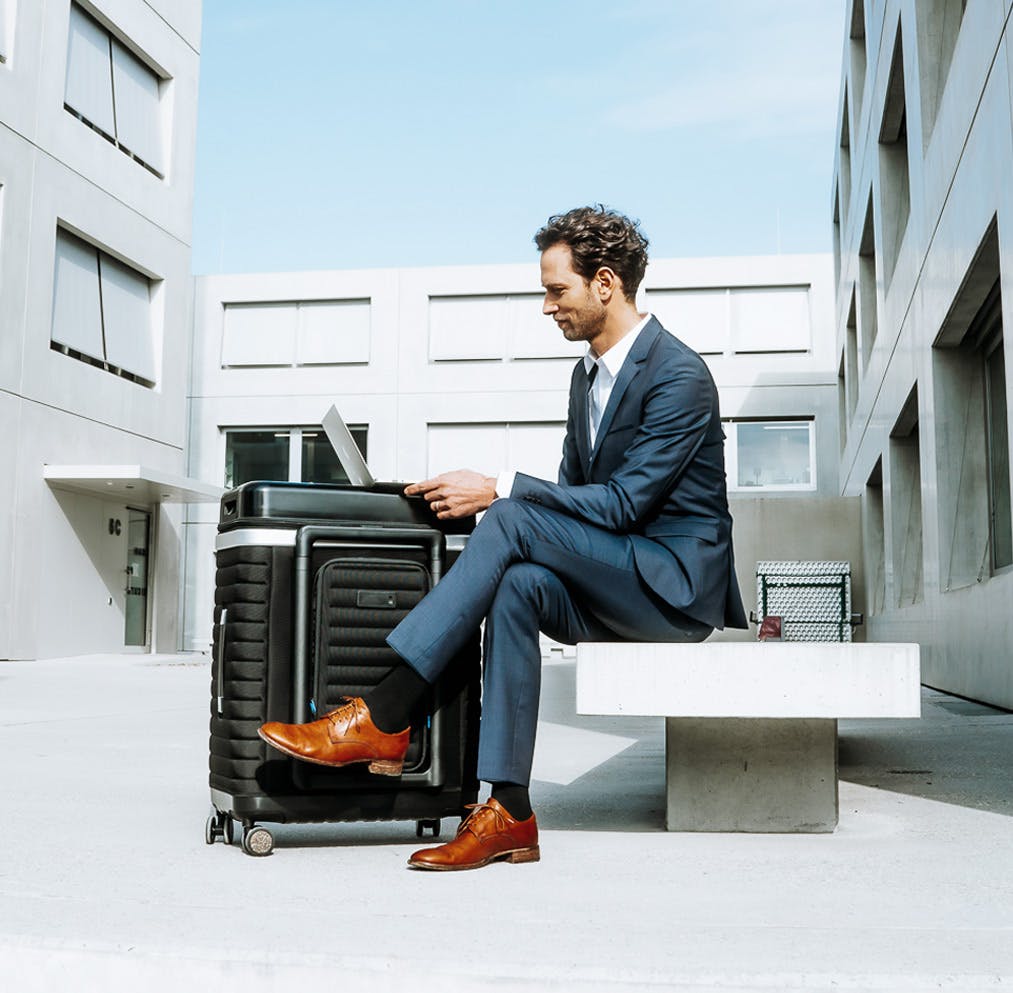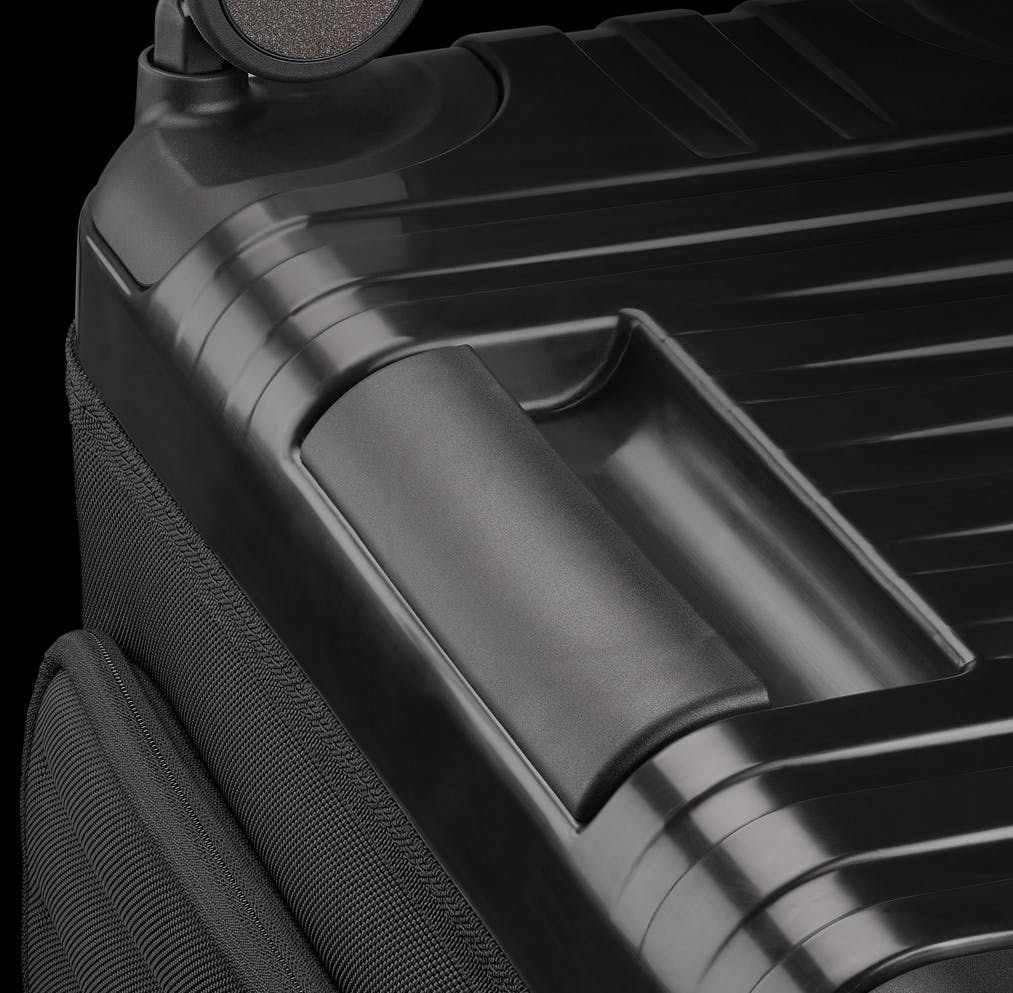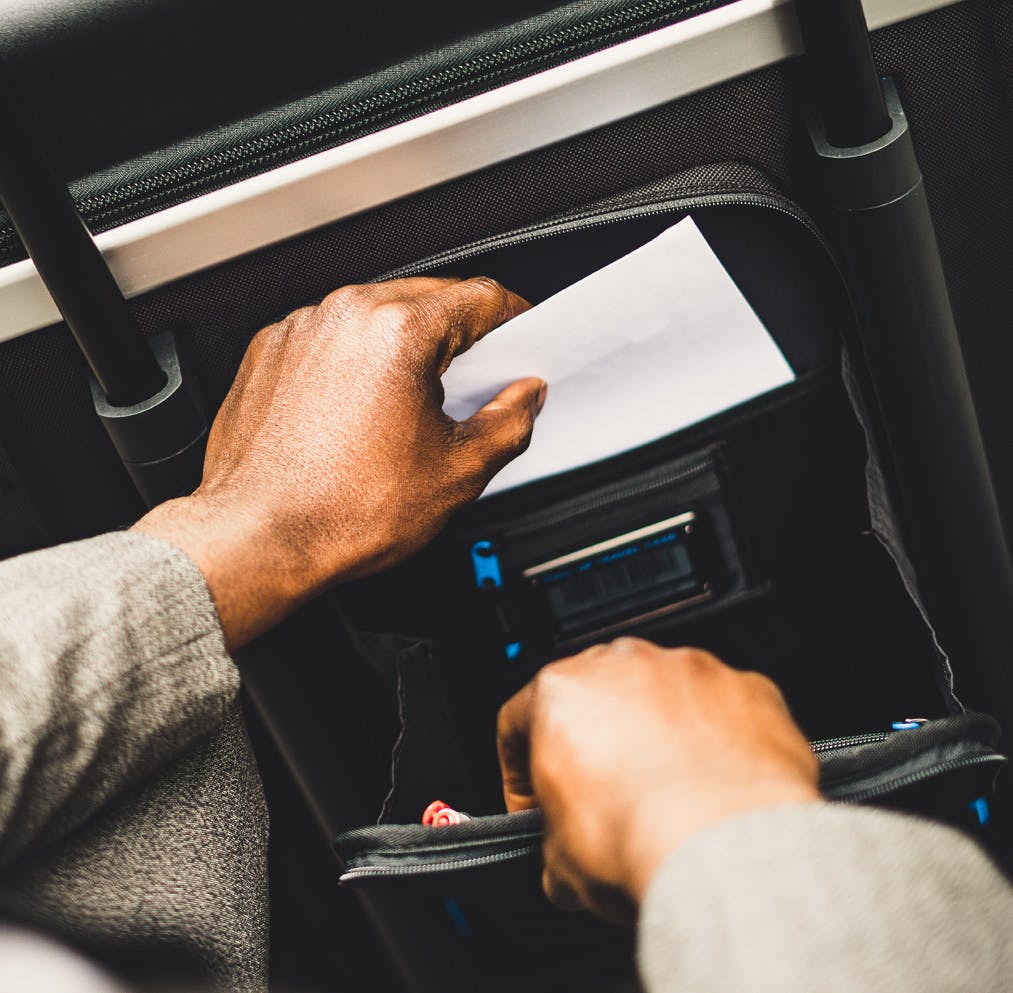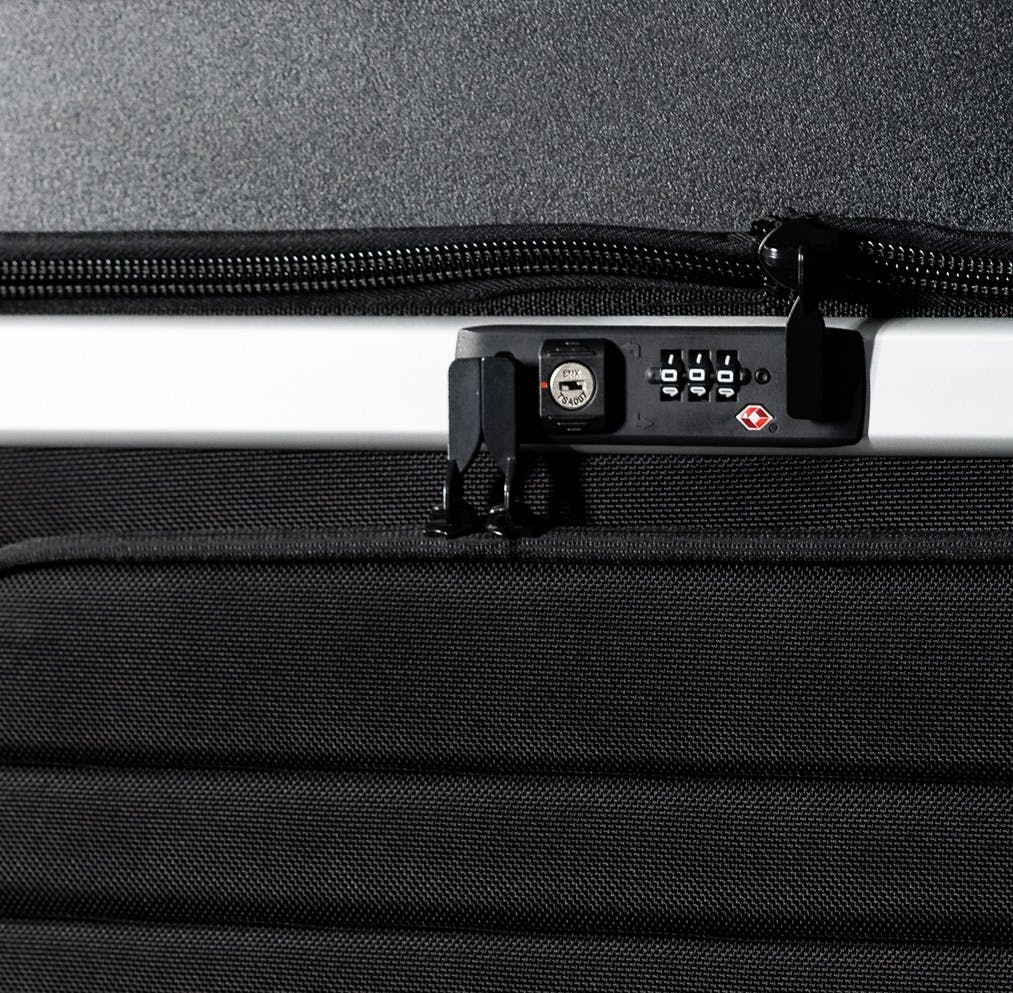 360° Reflecting Wheels
Travel safely: Due to the 360-degree wheels, your suitcase is not only extremely flexible, but also safe, since the wheels function as reflectors in the dark.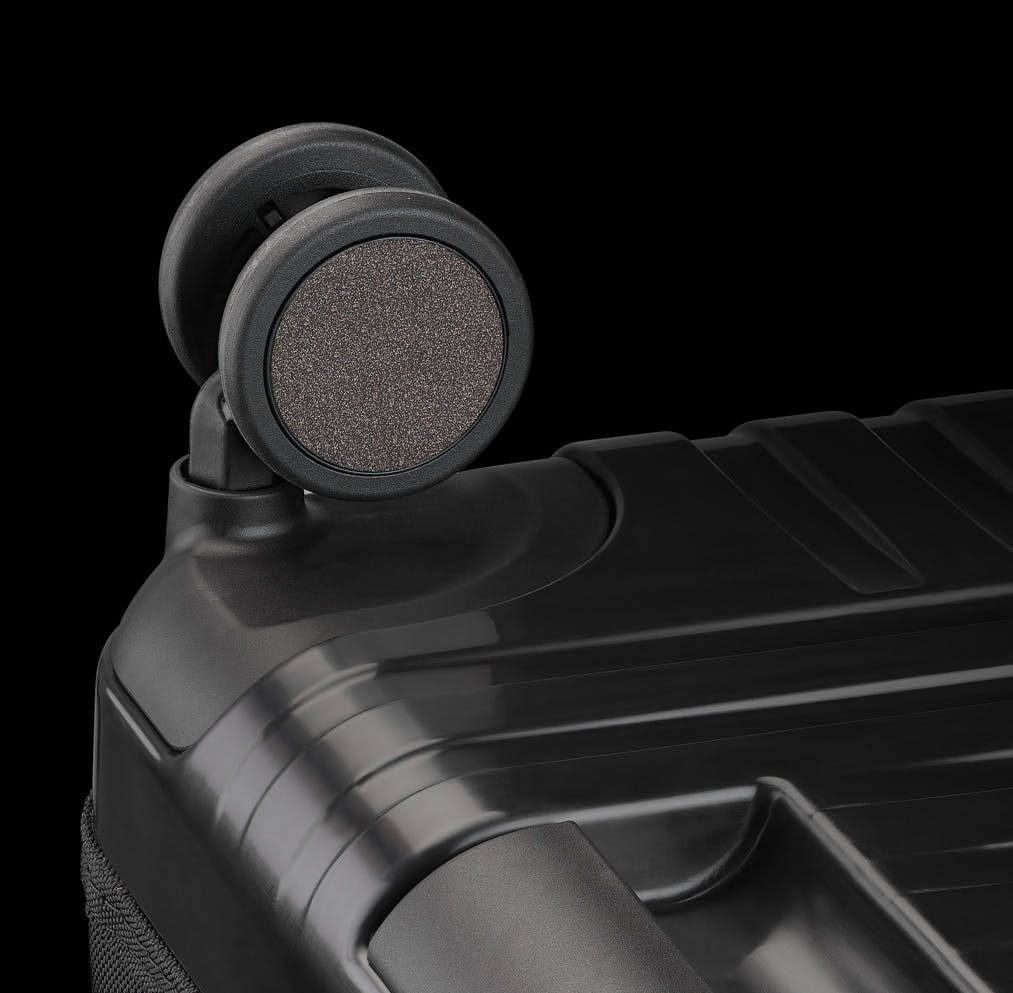 Telescopic Handle
There is no such thing as too much of a good thing: The extra wide Telescopic Handle allows for a better and more stable handling of the suitcase.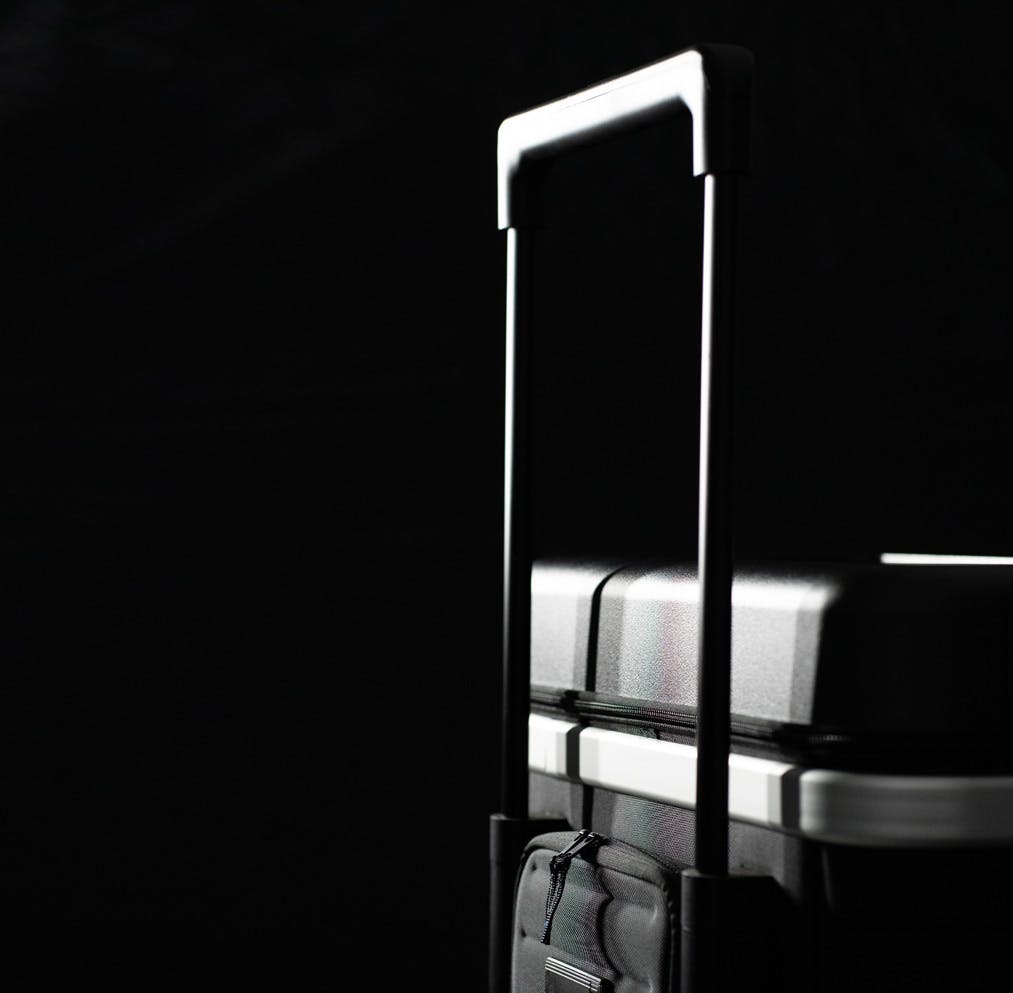 Mobile Desktop
No matter whether you would like to quickly jot something down, put down your laptop or simply eat something on the way, the flat top surface serves as your table for any purpose.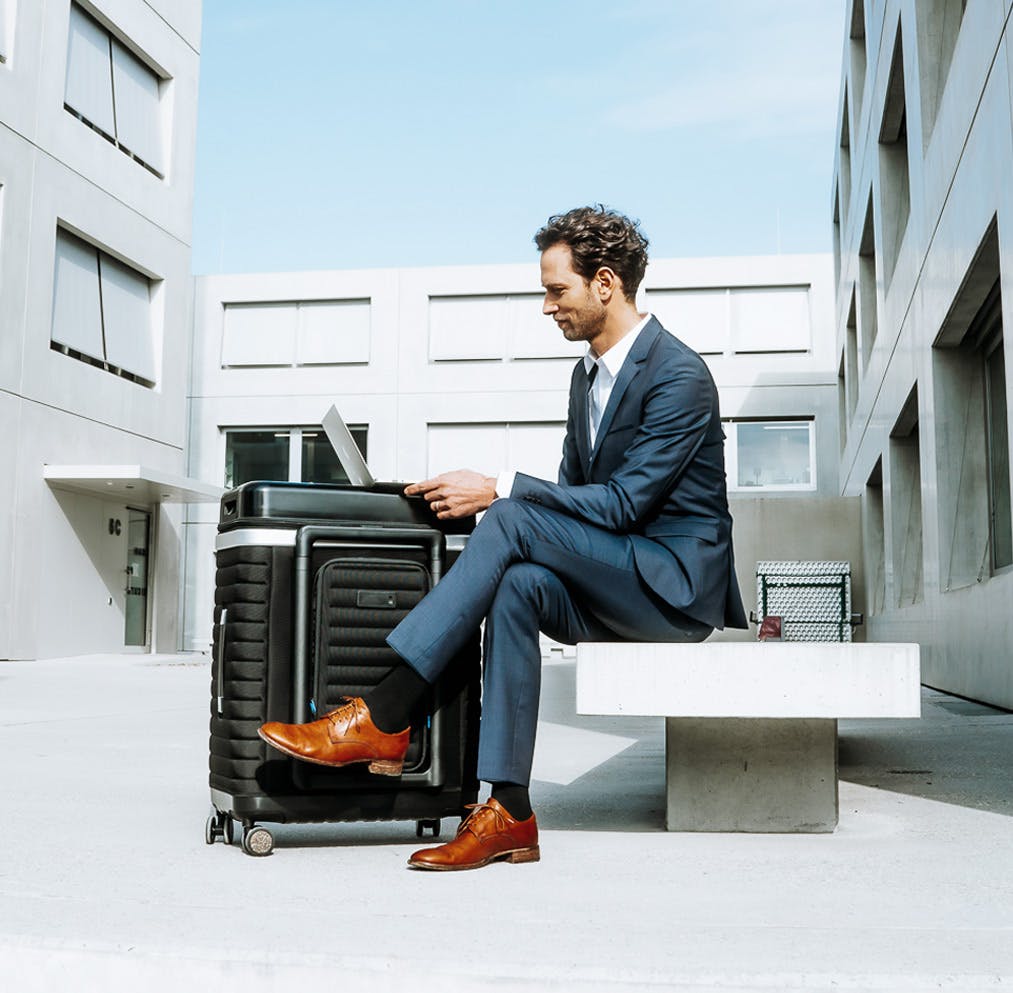 Grab Handle
Handy and comfortable: You can carry your suitcase by the handles on top as well as at the bottom of it. That way you can easily load it into the car or gather it from the baggage conveyor belt.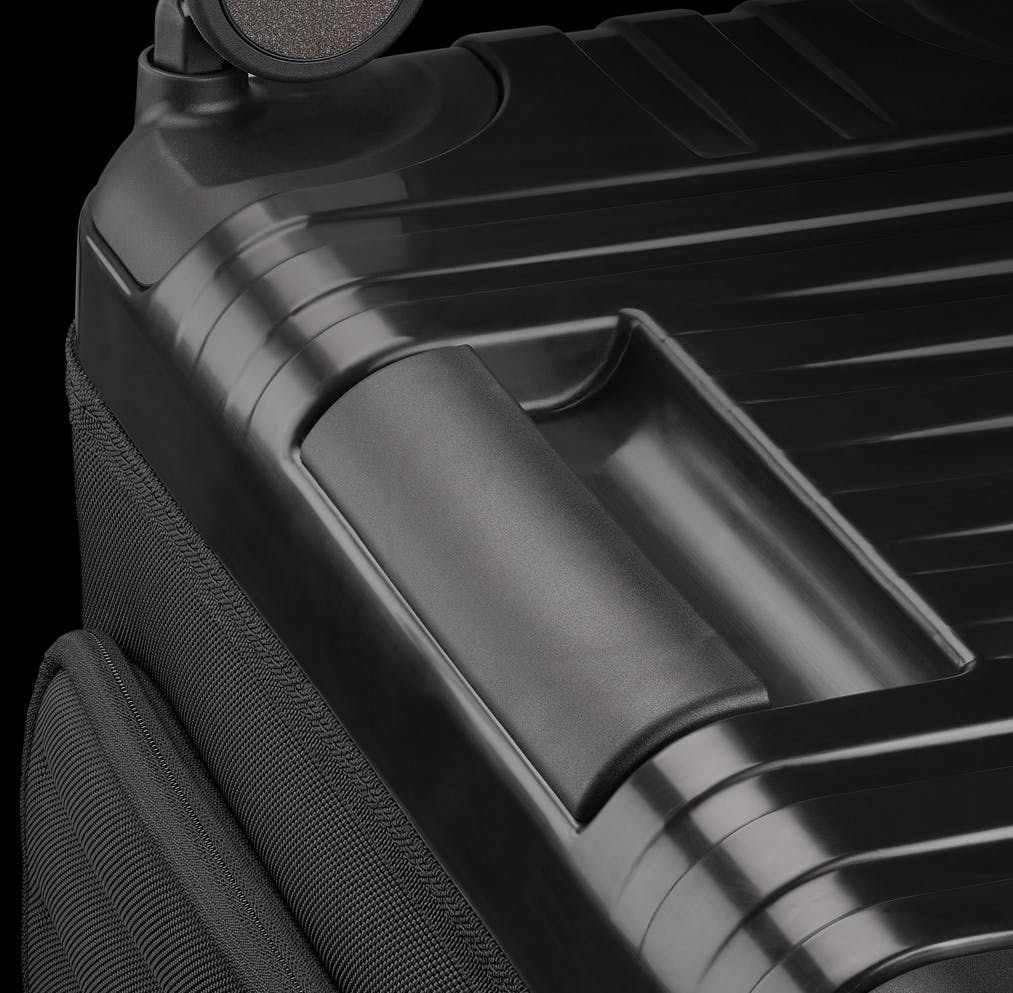 Exterior Bag
Pack everything up: Documents, your laptop or business cards can be stored in the convenient outside pocket, where they are always ready to hand when you may need them.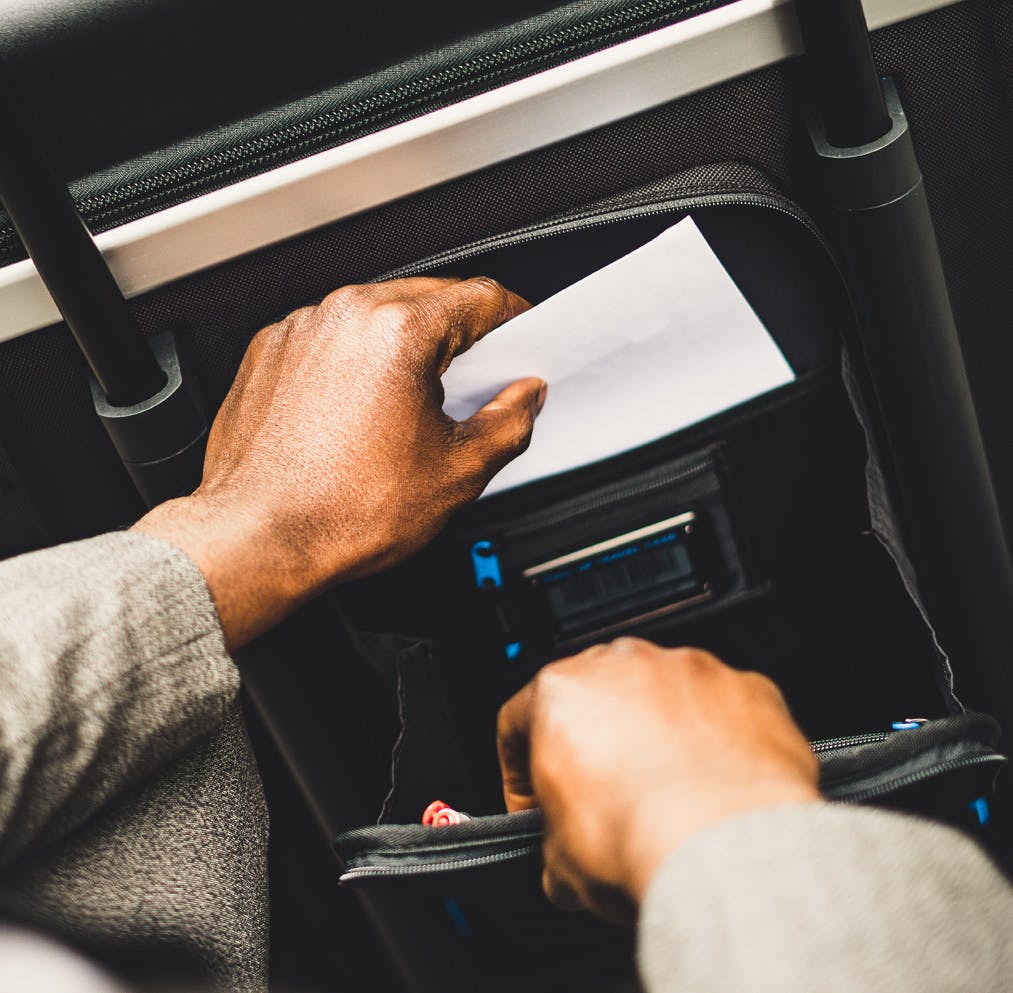 TSA Approved Luggage Lock
In safe hands: Your personal belongings are always safe and protected against unauthorized access. As a matter of course, the Luggage Lock meets international standards.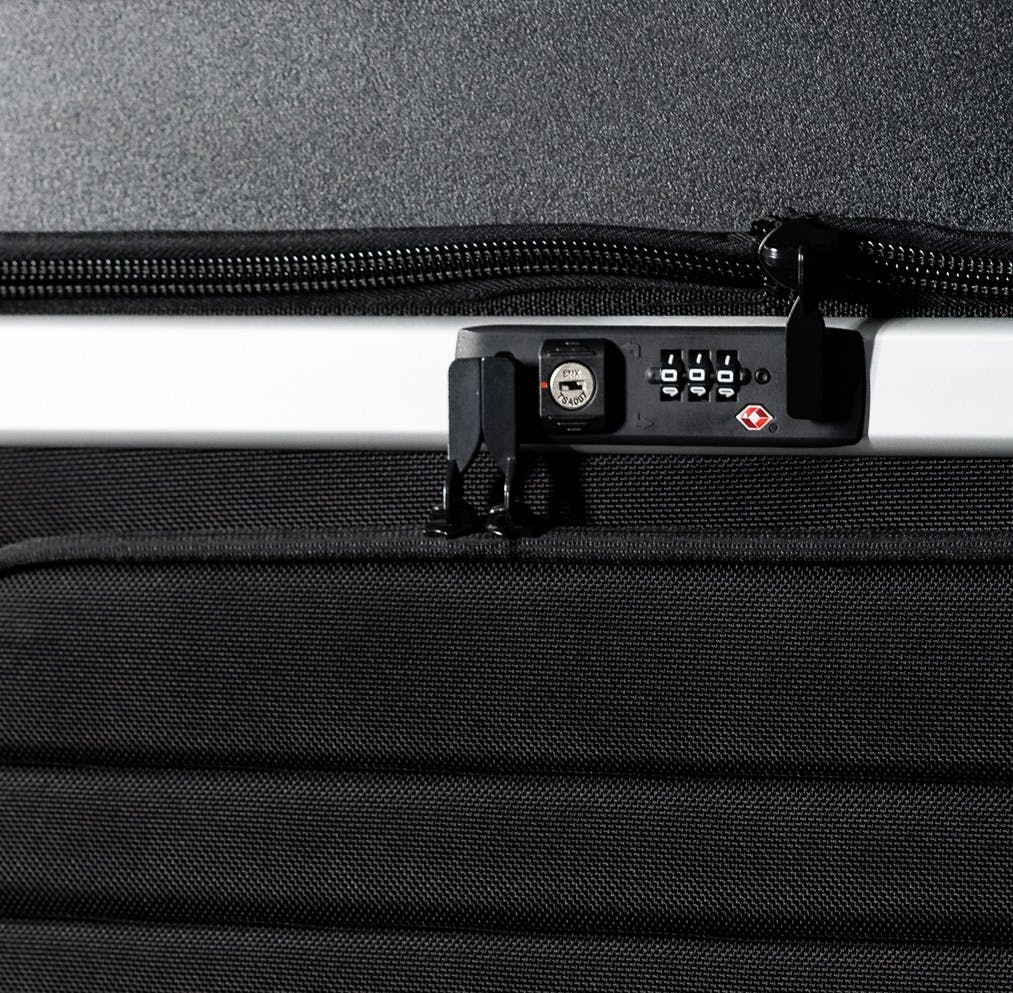 Got a question? We're here to help!
For more information or any issue regarding our Pull Up Suitcase feel free to check out the Frequently Asked Questions. If you need additional support or cannot find what you are looking for send us an email. We will get back to you as soon as we can, happily providing the answers.
See FAQ
Send mail